I Love CheeseCake
@ 12/10/2007
未分类
CheeseCake 这样好东西,太好吃了~
马上回国就要吃不到了...
那么就记录一下我这次吃过的几种吧~(以下信息来自:http://www.thecheesecakefactory.com/)
Chocolate Mousse Cheesecake
Our smooth Chocolate Cheesecake topped with a layer of Chocolate Mousse and baked in a Chocolate Crust. Finished with Chocolate Shavings and Whipped Cream.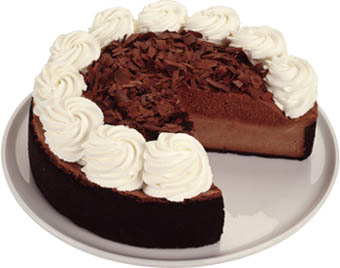 Vanilla Bean Cheesecake
As smooth as cheesecake can be. Layers of Creamy Vanilla Cheesecake, Vanilla White Chocolate Mousse and rich Whipped Cream in a Vanilla Cookie Crumb Crust.
(这种吃了至少3次...)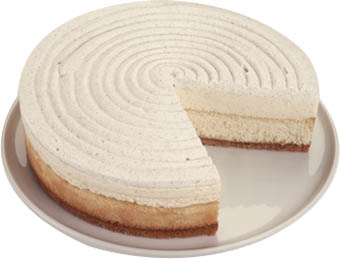 White Chocolate Caramel Latte
White Chocolate-Espresso Cheesecake with chunks of White Chocolate and swirls of Caramel. Baked in a Chocolate Crust and finished with White Chocolate Mousse and ribbons of Caramel. Delicious!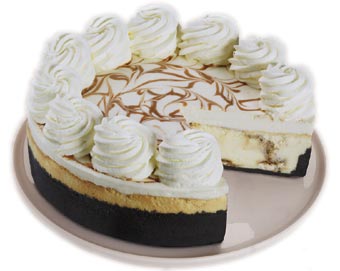 Oreo
Our Original Cheesecake with lots of real Oreo Cookies baked in a Chocolate Crust and topped with Whipped Cream.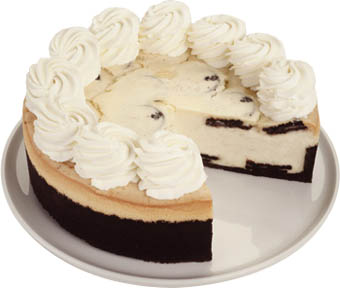 补上最后去吃的2种:
FRESH STRAWBERRY
The Original Topped with Glazed Fresh Strawberries. Our Most Popular Flavor for 28 Years!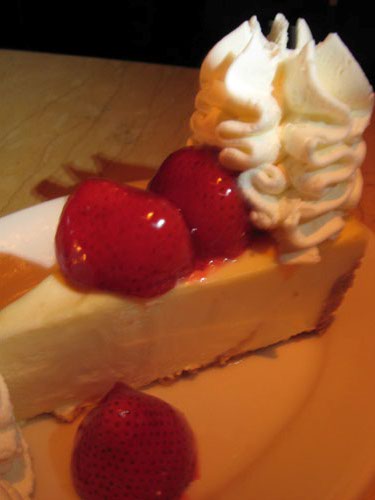 这块是从Jack的盘子里抢来的,名字还是没记住,需要再查一下
en,叫做:BROWNIE SUNDAE CHEESECAKE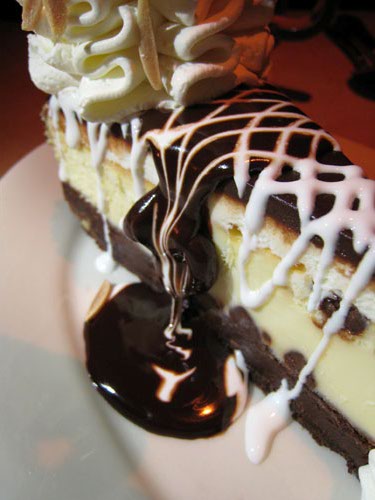 再补上 西雅图一家巧克力店吃的: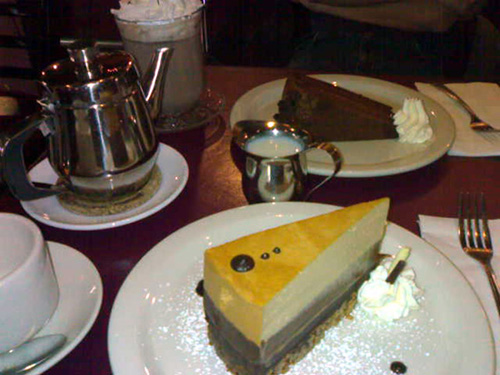 还有在温哥华True Confections 吃过CheeseCake,遗憾的是没有照片
1. Black Top Marble
2. The Diplomat
还有Pumpking Cheesecake,我吃了一口~
And Godiva Chocolate CC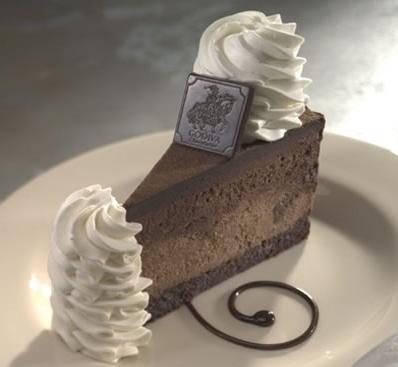 发布于 12/10/2007 15:33:29 |
评论:6